ARIZONA JUNIOR COLLEGE COMBINE OCTOBER 12-14 2023 PHOENIX AZ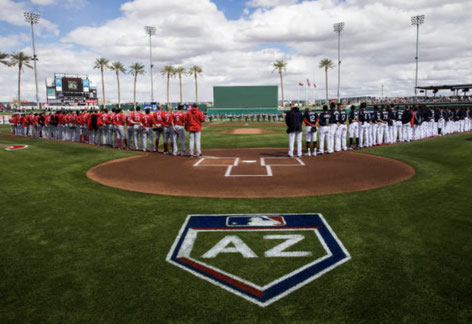 The Arizona combine  weekend will feature top players  from Club Organizations from Colorado (Rocky Mountain Oysters) New Mexico, Nebraska, Utah, Idaho and Texas. Games will be played vs Scottsdale CC, Paradise Valley CC,  and Phoenix College . Arizona has 22 College baseball programs, 3 Division 1's , 5 4 year NAIA programs and 14 Junior Colleges many of whom have won National Championships. We will play in front of many of these programs including the JC's we will play. All 30 MLB teams have scouts in AZ that may watch us play as well, This will be a tremendous opportunity to play a much higher level of baseball and also be evaluated by top college baseball programs, More details and a full schedule  to follow as the AZ Combine weekend gets closer.
SCHEDULE TBA:
Thursday Oct 12 VS PHOENIX COLLEGE 5PM at Phoenix College
1202 W Thomas Rd Phoenix, Field located on 15th Avenue N of Thomas next to football field.
Friday Oct 13 vs   SCOTTSDALE CC 3pm at Scottsdale Community College
Sat Oct 14 vs PARADISE VALLEY CC at PVCC 11AM
18401 N 32nd Street, field is N of Union Hills off 32nd Street. SW end of campus.
Registration Info:
PLAYER FEE $150  Payable thru Venmo @ATBAZ
ALL PLAYERS WILL WEAR UNIFORM OF YOUR CLUB TEAM.
MAKE SURE YOU HAVE COMPLETED A PLAYER PROFILE AND PLEASE CALL JOE @602-332-7156 WITH QUESTIONS.